Earn a $20 gift card for every45 days you use a commute option.Register and start tracking your days! Enrolling your worksite as a Commute Options Partner (COP) offers a wide variety of benefits for your employees.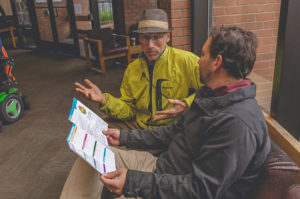 Employees at your business track their trips walking, biking, carpooling, vanpooling, riding the bus, and teleworking using the Get There Oregon website.
For every 45 days made using an option other than driving alone, employees of COP's receive a $20 gift certificate to the local company of their choice. Check out our Rewards.
Additionally, COP's receive consultation on bicycle commuter and business energy tax benefits, bike parking installation, transit options, carpool coordination and bicycle commuter safety.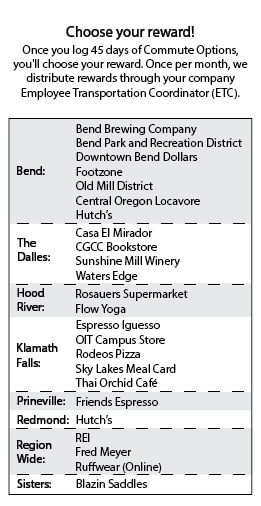 For information contact Kim Curley.