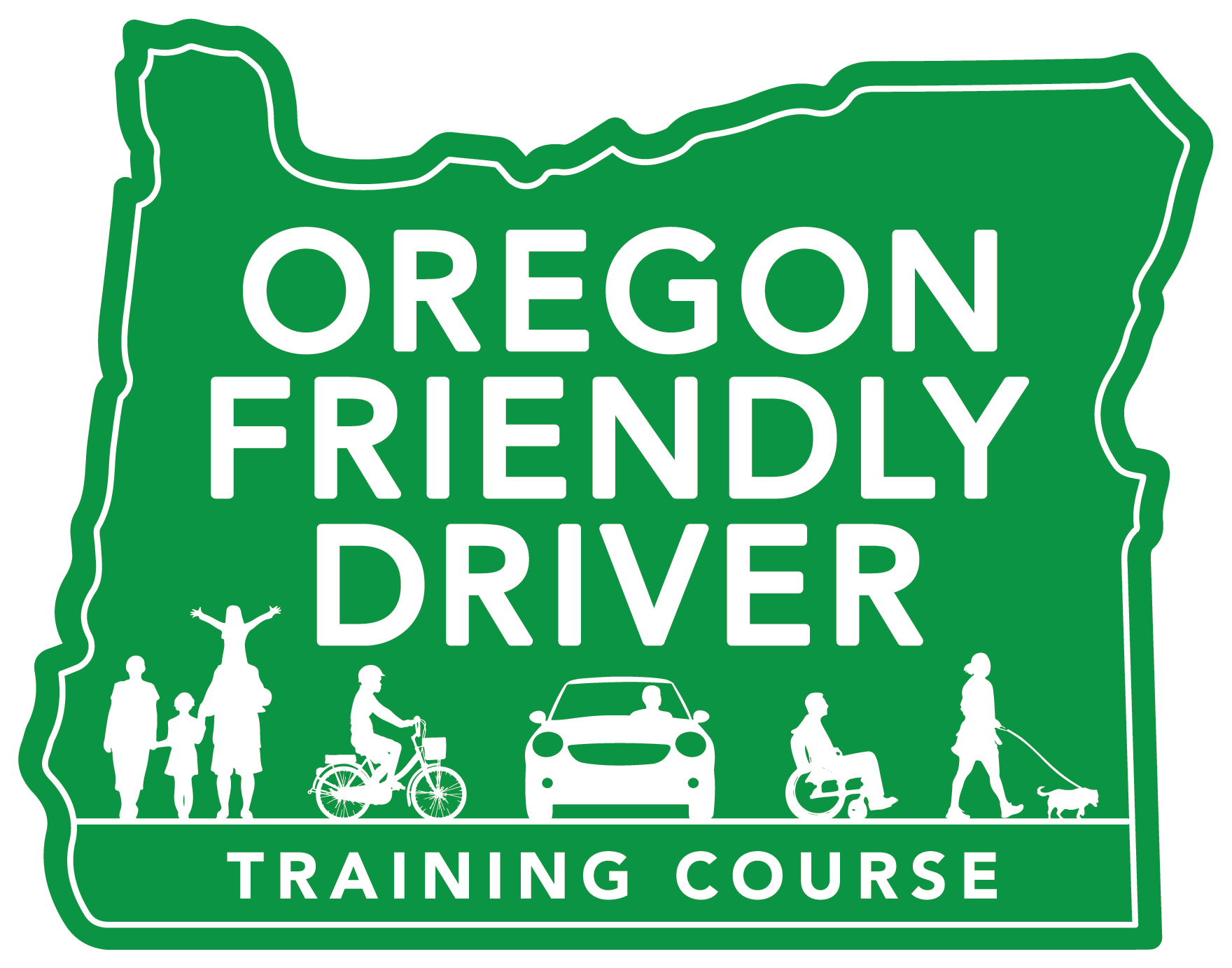 The Oregon Friendly Driver program is a free, 75-minute interactive class to educate people who drive on the best and safest ways to use the road with people walking or riding bikes.
Classes are taught by Commute Options' Whitney Bennett and are organized in part with The Street Trust and the Lane Council of Governments.
This class is based on the Bicycle Friendly Driver program developed by FC Bikes in collaboration with Bike Fort Collins.
The Oregon Friendly Driver class addresses:
The safest ways to utilize your roadway network
The rules of the road for people driving, people riding bicycles and people walking
How to avoid common crashes
How people riding bikes use the road and how people driving can respond
How to use road way features: sharrows, bike lanes, and rapid flashing beacons
Upon successful completion of the class, participants will receive an Oregon Friendly Driver certificate and window cling.
Contact us at info@commuteoptions.org to schedule an Oregon Friendly Driver presentation at your workplace.
Due to COVID-19 restrictions, Commute Options is offering a GoTo Webinar for your group.
Learn more at the Oregon Friendly Driver website.