Commute Options has partnered with Cascades East Transit and Commute with Enterprise to startnew vanpools into and out of Deschutes County
Vanpooling offers benefits to your business and your employees. A van makes it easy for your employees to share a ride to and from work—connecting people who live near each other. Your employees save money, get back time for themselves and arrive in a better state of mind. And, fewer solo drivers will help your company reduce carbon emissions and parking congestion
If you have 5+ people who share a similar commute and schedule, you can create a vanpool. Enterprise will provide an SUV or Van. Each rider pays a set fee per month, which covers all the costs, like gas, insurance, repairs – everything! Commute Options has funds to help groups buy down the cost of the monthly lease.
See more from KTVZ and in the Cascade Business News.
Check out the routes currently running in Central Oregon on Get There! (July 2021)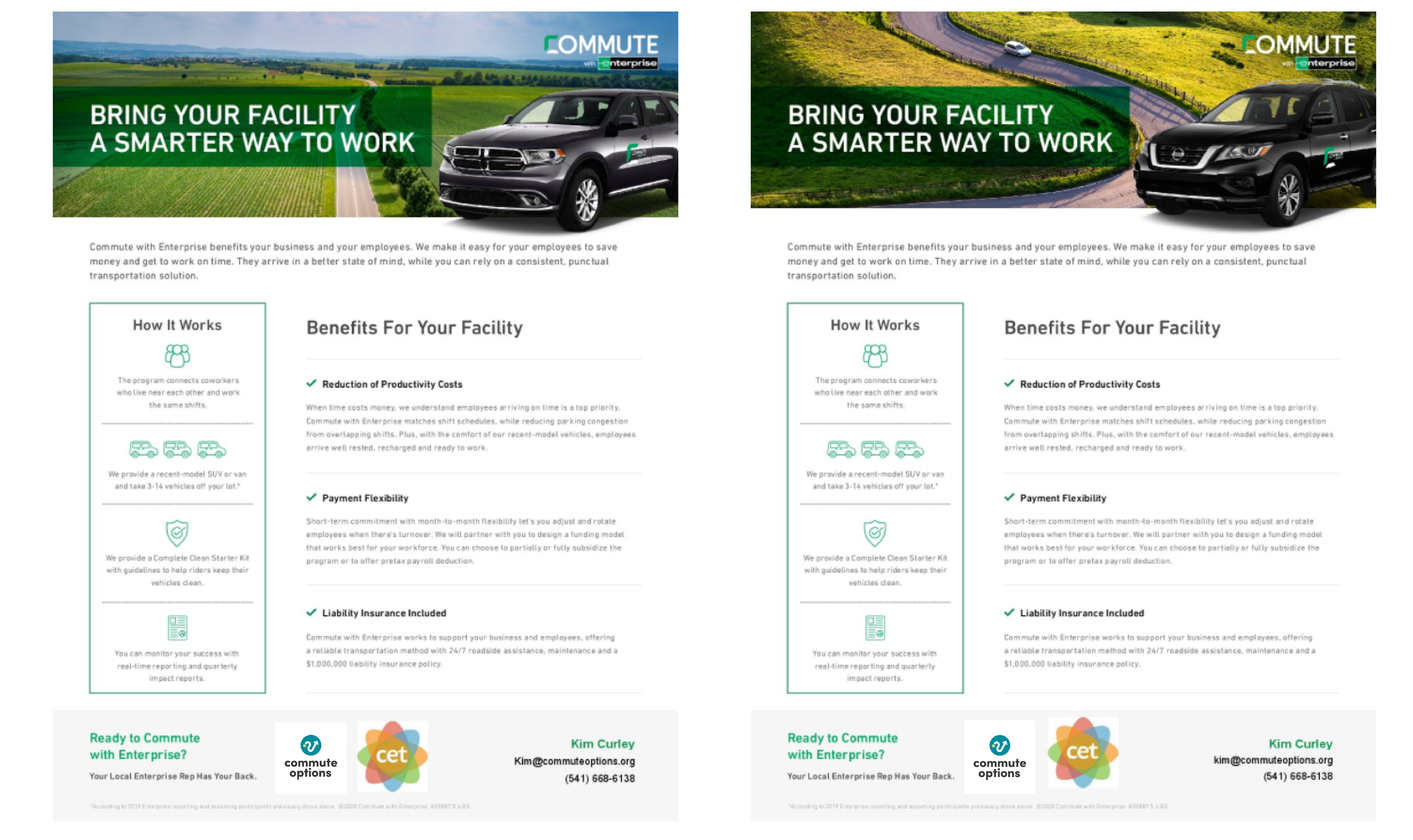 Benefits for your Business
→ Retain and Attract Top Talent
50% of people say that their commute significantly impacts the way they feel about their job, according to Forbes. Offering employees an easy way to get there is a competitive benefit that makes employees excited to be part of your team.
→ Reduce Infrastructure Costs
By reducing the number of cars commuting to your office each day, your business will spend less on parking infrastructure. And, you can use those savings to invest in your business or people.
→ Improve Sustainability
Employees want to work for environmentally responsible companies. By making it easier to share rides, your company can dramatically reduce its carbon footprint, and your employees will help eliminate 1.1 billion pounds of carbon emissions and 1.5 billion commuter miles every year.