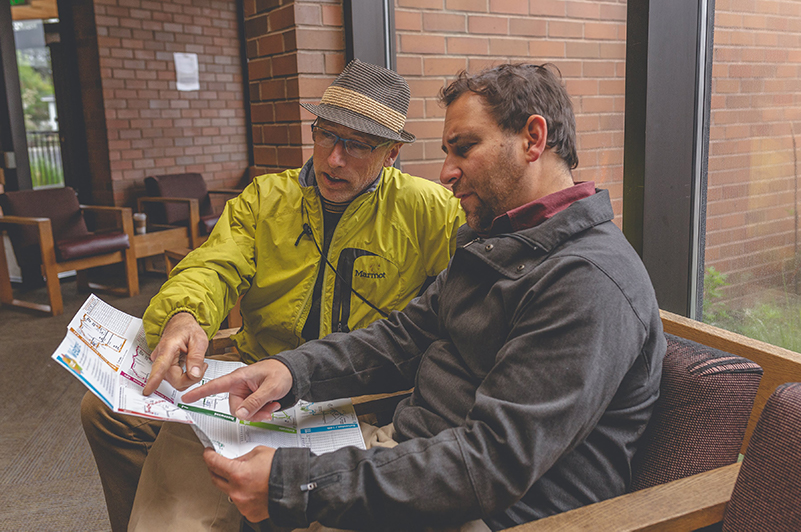 Mission Statement
Promoting safer, healthier, and more livable communities through smart transportation options.
Vision Statement
Commute Options envisions communities where people make thoughtful transportation choices to reduce the impact of driving alone. These decisions result in healthier individuals, safer streets, a cleaner environment, and a stronger economy.
Notification of Compliance with Title VI
Commute Options operates its programs and services without regard to race, color, or national origin in accordance with Title VI of the Civil Rights Act. Any person who believes they have been aggrieved by any unlawful discriminatory practice under Title VI may file a complaint with Commute Options.
Information on Commute Options civil rights program, and the obligations and procedures to file a complaint, can be found on the Commute Options website: www.commuteoptions.org. This information is also available upon request, please inquire at the Commute Options office or call the Executive Director, Brian Potwin, 541-668-6138.
A complainant may also file a complaint directly with the Federal Transit Administration: Office of Civil Rights, Attn: Title VI Program Coordinator, East Building, 5th Floor-TCR, 1200 New Jersey Ave., SE, Washington, DC 20590.
If information is needed in another language contact Commute Options, 541-668-6138.
Si se necesita información en otro contacto de lenguas Commute Options, 541-668-6138.
Commute Options Annual Report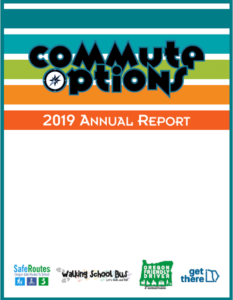 Commute Options Annual Report 2019
Read about the driving forces behind Commute Options. A dynamic group of leaders help guide this non-profit agency in a variety of ways.
Commute Options Service Area