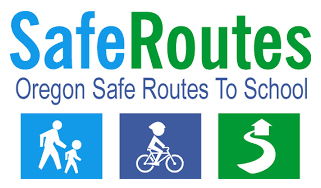 Commute Options launched Safe Routes to School (SRTS) in 2005 as a way to encourage and educate Central Oregon children and parents on the benefits and safety knowledge of biking and walking to school. SRTS creates fun, convenient, and safe opportunities for children to walk and bike to and from school.
Walk and Roll Challenge: Take your virtual classroom out for a walk and roll! Students and Families – join us for two weeks of fun activities that will get you outside learning and engaging in your neighborhood.  
What: A two week online challenge that will teach and engage you in safe walking and biking!
Complete all the challenges, share, and win prizes!
When: Challenge starts June 1st and activities will be posted daily through June 11th. Submit your Tracker Sheet by June 17th.
How:
START: Get started by joining our Facebook Event HERE -OR- Follow the activities HERE.

TRACK: Track your progress with our Tracker Sheet. No printer, no problem – create your own tracking sheet by making your own (see a video here).

SHARE: At the end of the Challenge, on June 11, you can submit your activities using this Google Form by Wednesday, June 17 (we'll remind you). We'll hold a prize drawing in mid-June.
We'll be rolling out new activities each day on our Facebook event page, but if you want to get a jump on things, or just want to see everything in one place, visit our website.
Share photos and videos to inspire other participants, on our Facebook! #WalkandRollAtHome
Prizes:
Top participants will qualify for prizes: Gift Certificates that range from $10 to $50!
SUBMIT: At the END of the challenge by June 17, 2020 to qualify for prizes.
1) Complete the Google Form and input your tracker online to qualify for prizes!
-OR-
2) Take a picture and email your completed form to info@commuteoptions.org
-OR-
3)  Mail Completed Forms to: Commute Options, 50 SW Bond Street #4, Bend, OR 97702 
Questions: 
Commute Options Safe Routes to School Coordinator Whitney Bennett 
Covid-19 Guidelines
This Walk and Roll Challenge is in line with orders put forth in Oregon Governor Kate Brown's Stay Home Order. Effective March 23, 2020, "outdoor activities like walking your dog, jogging, or biking in your neighborhood" are permitted as long as a six-foot distance is kept from others. A summary of what is and is not allowed under the Governor's orders can be found here. The Walk and Roll Challenge follows and recommends all guidelines regarding COVID-19 from the Center of Disease Control which can be found here. The United States Department of Health and Human Services recommends "children and adolescents ages 6 through 17 years should do 60 minutes or more of moderate-to-vigorous physical activity daily" (Referenced here) The World Health Organization states "If you are able to go for a walk or bicycle ride always practice physical distancing and wash your hands with water and soap before you leave, when you get to where you are going, and as soon as you get home. If water and soap are not immediately available, use alcohol-based hand rub" (Referenced here)
Guidelines referenced:
Governor Kate Brown- COVID-19 Resources for Oregonians
CDC Coronavirus Disease 2019- Protect Yourself
U.S. Health and Human Services- Physical Activity Guidelines for Americans
WHO- Be Active During COVID-19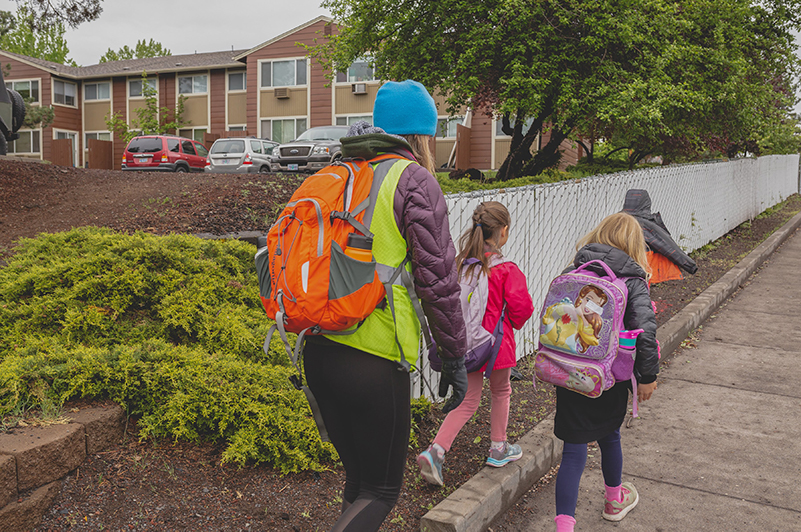 Find suggested walking and rolling route maps under the schools listed to the left. Also, learn more about walking and biking together Walking School Buses and Bike Trains
Oregon Safe Routes to School Train the Coordinator trainings
For educators and coordinators within a school, district or community who want to create fun, convenient and safe opportunities for children to walk and bike to and from school. Learn more information about trainings offered.
Learn more about Oregon Safe Routes to School