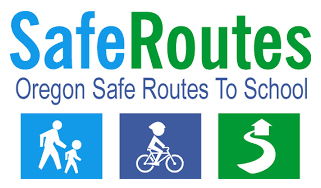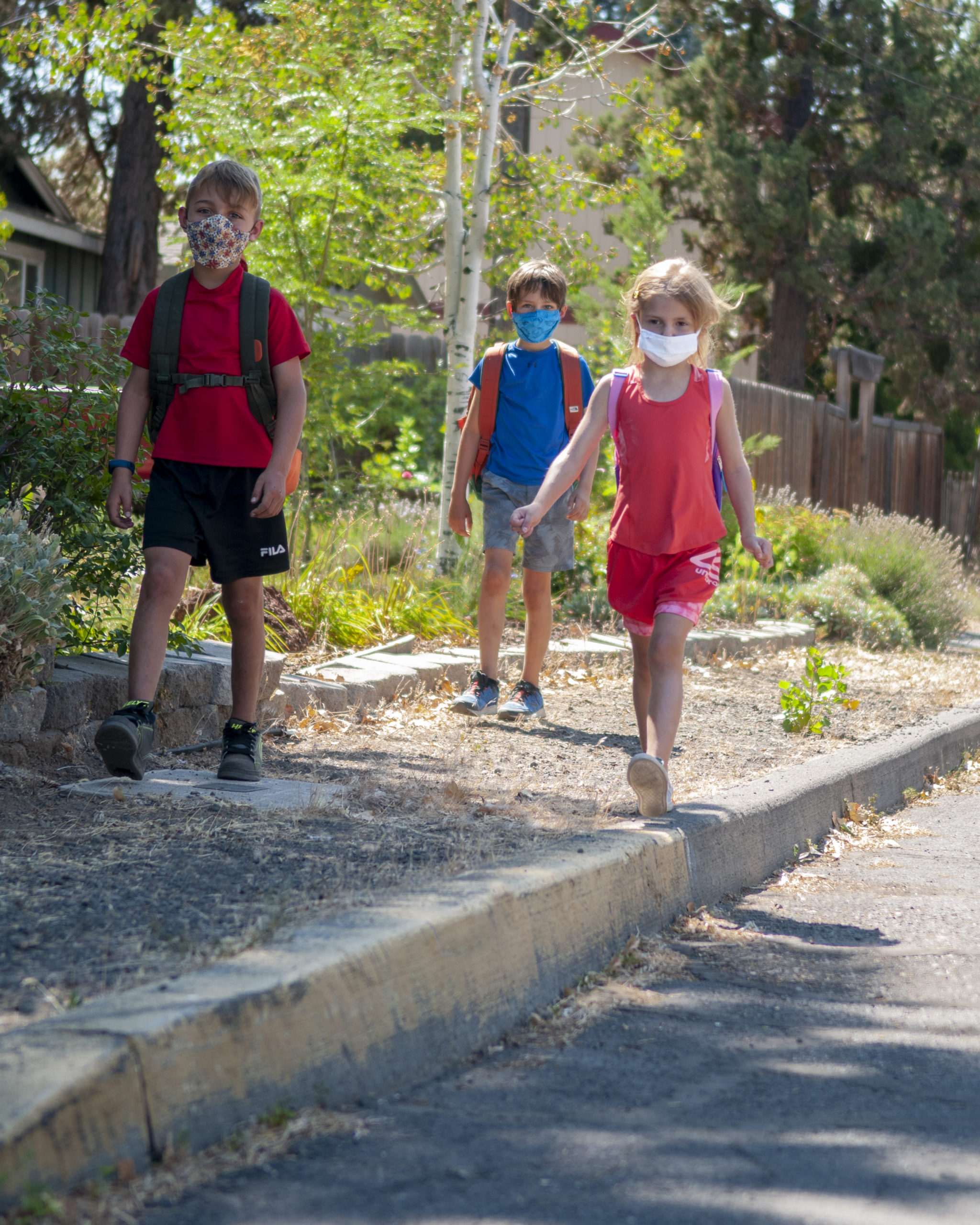 Commute Options launched Safe Routes to School (SRTS) in 2005 as a way to encourage and educate Central Oregon children and parents on the benefits and safety knowledge of walking (by foot or mobility device) and rolling (bike, scooter, skateboard, or ride the bus) to school. Our Safe Routes to School program is an opportunity to make walking and bicycling to school safer and more accessible for children, including those with disabilities, and to increase the number of children who choose to walk and roll. Safe Routes to School programs can benefit communities by enhancing children's health and well-being, easing traffic congestion and air quality near schools, and improving community members' overall quality of life.
Commute Options Safe Routes to School invites students and families to participate in a scavenger hunt around their neighborhood for a chance to win a light up scooter!
Kindergarten through eighth grade students who live in Central Oregon or attend school in the Bend-LaPine School District, Jefferson County School District 509J, Redmond School District, or Sisters School District are encouraged to join a fun scavenger hunt while practicing physical distancing and learning remotely! 
To request a printed copy of the Scavenger Hunt Sheet by mail, contact our Safe Routes to School Program. Or, click here to watch a video on how to make your own!
Playing is as easy as 1-2-3!
During the next few weeks, walk or roll to find as many of the items on the scavenger hunt sheet as possible. Be sure to keep your eyes open and draw a picture of the most interesting thing you saw on your walk! Students must check off at least six items and draw a picture to be entered to win.

To enter the drawing for a 

light up scooter

, submit a photo of your completed scavenger hunt sheet by 

5 pm on January 15, 2021

.
Or, mail it to:




"SRTS Scavenger Hunt" Commute Options




50 SW Bond Street #4




Bend, Oregon 97702

To qualify for prizes entries must include the students name, grade, school, parent/guardian name, email address, and phone number. One entry per student.
Additional eligibility and drawing details are available on the Scavenger Hunt Activity Sheets. 
Safe Routes to School can benefit communities by:
Educating the community about the benefits of walking and rolling to and from school.

Improving transportation for all students, parents, and teachers.

Reducing the number of driving trips to and from schools to improve air quality and congestion.

Identifying supporters in schools to build the program and coordinate activities.

Educating youth on how to safely use the system when they are walking and rolling.

Improve community members' overall quality of life.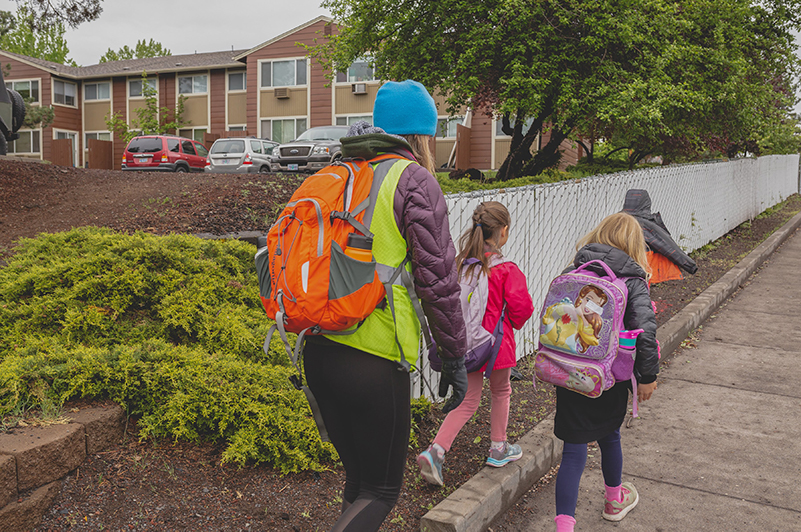 Find suggested walking and rolling route maps under the schools listed to the left. 
Oregon Safe Routes to School Train the Coordinator trainings
For educators and coordinators within a school, district or community who want to create fun, convenient and safe opportunities for children to walk and bike to and from school. Learn more information about trainings offered.
Learn more about Oregon Safe Routes to School