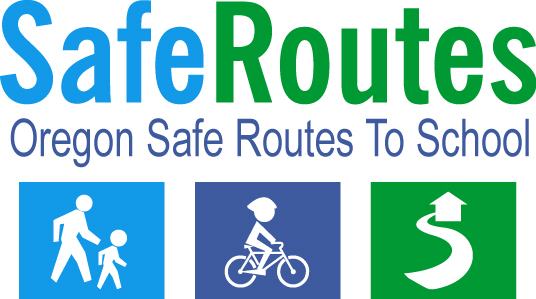 Commute Options launched Safe Routes to School (SRTS) in 2005 as a way to encourage and educate Central Oregon children and parents on the benefits and safety knowledge of biking and walking to school. SRTS creates fun, convenient, and safe opportunities for children to walk and bike to and from school.
Commute Options is currently working with Elementary and Middle schools in the Bend La Pine School School District.
Walking School Buses and Bike Trains are a healthy active way to start and end your school day.
Check out Walking and Biking Route Maps for our schools.
Learn more about walking and biking together Walking School Buses and Bike Trains
Action Plan Mini Grants
The Oregon Safe Routes to School Program recommends completing an Action Plan, not only because it is an extremely useful tool for a SRTS school program, but also because it continues to be a requirement of the non-infrastructure application process. Learn more about our Action Plan Mini Grant Program
Oregon Safe Routes to School Train the Coordinator trainings
For educators and coordinators within a school, district or community who want to create fun, convenient and safe opportunities for children to walk and bike to and from school. Learn more information about trainings offered.
Learn more about Oregon Safe Routes to School