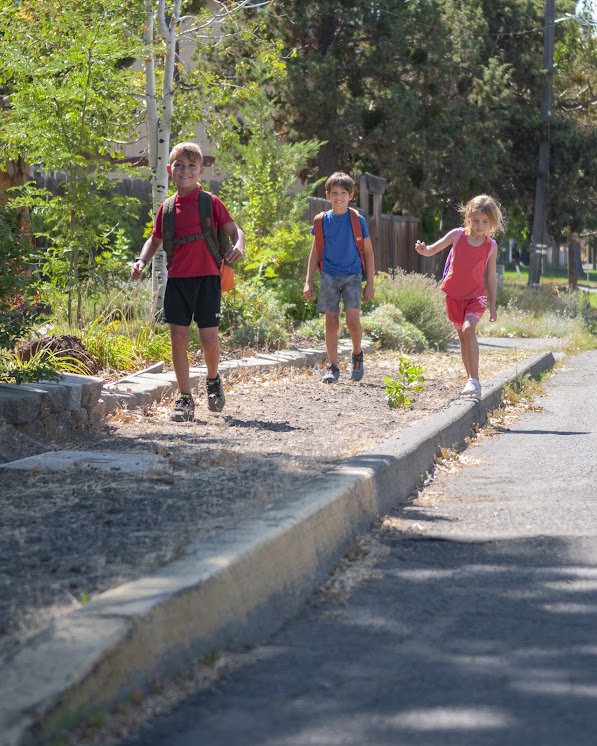 Commute Options launched Safe Routes to School (SRTS) in 2005 as a way to encourage and educate Central Oregon children and parents on the benefits and safety knowledge of walking (by foot or mobility device) and rolling (bike, scooter, skateboard, or ride the bus) to school. Our Safe Routes to School program is an opportunity to make walking and bicycling to school safer and more accessible for children, including those with disabilities, and to increase the number of children who choose to walk and roll. Safe Routes to School programs can benefit communities by enhancing children's health and well-being, easing traffic congestion and air quality near schools, and improving community members' overall quality of life.
Safe Routes to School can benefit communities by:
Educating the community about the benefits of walking and rolling to and from school.

Improving transportation for all students, parents, and teachers.

Reducing the number of driving trips to and from schools to improve air quality and congestion.

Identifying supporters in schools to build the program and coordinate activities.

Educating youth on how to safely use the system when they are walking and rolling.

Improve community members' overall quality of life.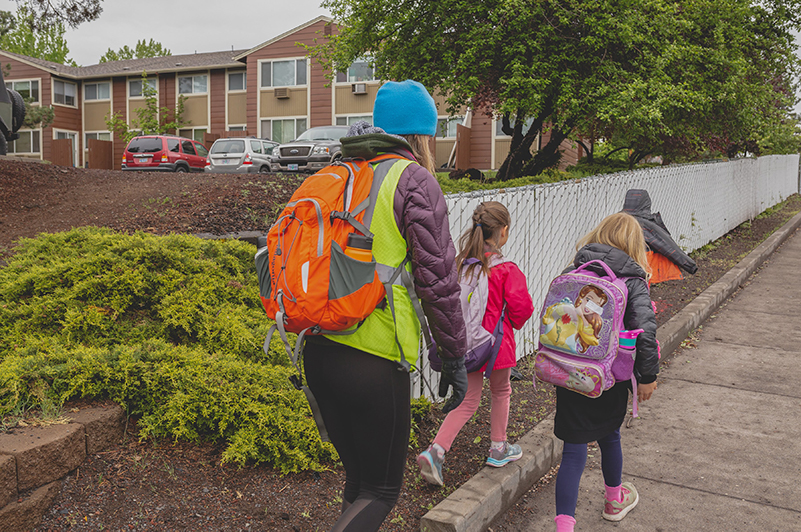 Find suggested walking and rolling route maps under the schools listed to the left.
Oregon Safe Routes to School Train the Coordinator trainings
For educators and coordinators within a school, district or community who want to create fun, convenient and safe opportunities for children to walk and bike to and from school. Learn more information about trainings offered.
Learn more about Oregon Safe Routes to School