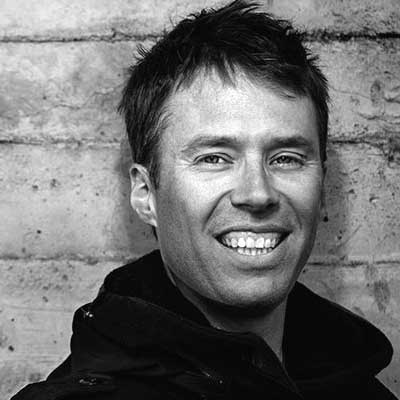 Brian's Bio
Brian has lived in Central Oregon since the year 2000 and loves to ride bicycles and work with community. Working for Commute Options since 2008, Brian has learned many techniques for outreaching and engaging community in Central Oregon. Brian works with Oregon Safe Routes to School, ODOT, City of Bend, City of Redmond. He is passionate about creative change and promoting community health, active transportation and a vibrant local economy.
Emily Dougan
Program & Administrative Coordinator

Emily's Bio
Before moving to Bend in 2017, Emily spent two years in the Netherlands pursuing a masters degree in Urban Environmental Management. Here, she discovered a love for biking. Emily is our Project & Administration Coordinator, and is excited to be helping to create safer, healthier commutes for all. In her free time, she enjoys rock climbing, creative writing, and taking walks with her dog.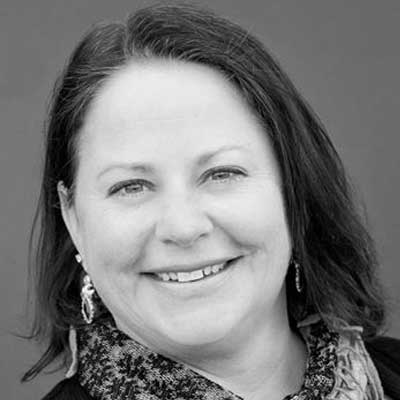 Kim Curley
Community Engagement Coordinator

Kim's Bio
As the Community Engagement Coordinator for Commute Options, Kim promotes choices other than driving alone in a 17-county area of rural and frontier Oregon. Kim started the Commute Options Partner (COP) program in 2003, encouraging business owners to offer their employees rewards for using Transportation Options. Kim has served on the State Of Oregon Public Transportation Advisory Committee (PTAC) since 2014. Kim comes from a media background. For 15 years, she was a host and producer of radio talk-shows in Atlanta, Ga. and Bend, Or. She is still heard on the airwaves in Central Oregon, touting the benefits of Commute Options programs for all community members.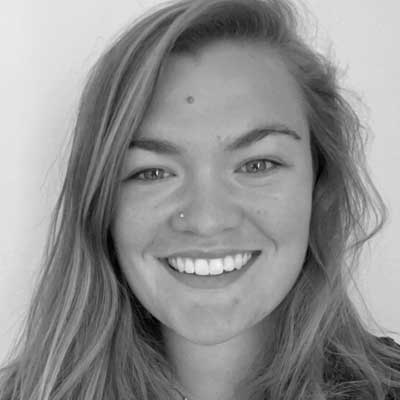 Indigo Larson
Communication & Program Coordinator

Indigo's Bio
As Communications and vanpool program coordinator, Indigo runs social media, website, newsletter and blog updates while promoting all the programs Commute Options has to offer. In addition, Indigo is taking over the vanpool program in the hopes of expanding this exciting program throughout Deschutes county and beyond. 
Indigo graduated from the University of Oregon with a degree in city planning and nonprofit management in 2018. It was there that she became passionate about community development, resiliency and sustainability which ultimately led her into the realm of alternative transportation. In her free time she enjoys baking and cooking, biking, skiing, camping and taking road trips. She's excited for a new adventure and exploring all Bend has to offer with her dog, Eddie.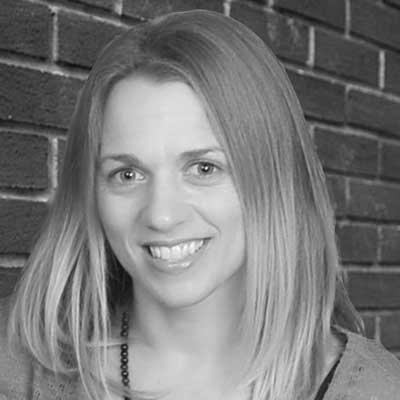 Whitney Bennett
Education Program Manager

Whitney's Bio
As the Safe Routes to School Coordinator for Commute Options, Whitney educates and encourages Central Oregon children and parents on the benefits and safety of biking and walking to school.
 After receiving a degree in Environmental Studies at University of California Santa Barbara, she pursued sustainability planning at CalPoly San Luis Obispo and received her Masters in City and Regional Planning. Once out of school Whitney resided along the west coast, working as an environmental and land use planner until the mountains and rivers pulled her up to Bend, Oregon.
 Throughout her career she has been an advocate for integrating active transportation through urban design, education, and collaboration.  Whitney has also worked as a wellness educator, working with kids and adults to incorporate more healthy mobility into their daily lives. Working with the SRTS program places Whitney within her passion, where she offers families simple shifts to make in daily transportation habits that can make positive impacts on their lives, the community they live in, and the future of our planet.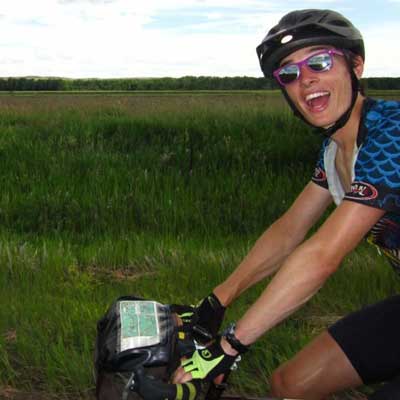 Neil's Bio
Neil had been living in Bend since 2015 and has always been drawn to medium sized towns like Bend for their easy bike and pedestrian access. He has been a bike commuter since he and three friends started a bike pool back in the fourth grade. He further expanded his experience in planning, economics, and environmental policy at Western Washington University. Neil currently works at the Environmental Center on increasing the adoption of clean technology in Central Oregon, particularly focused on electric transportation. He is excited to envision a future of improved mobility of all forms and electric power helping accelerate that change.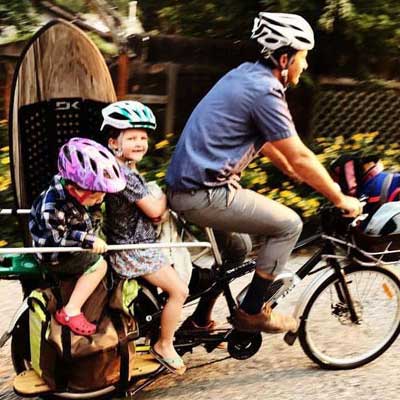 Marshall's Bio
Marshall Greene is best known around Central Oregon as the 7x winner of the Pole, Pedal, Paddle multi-sport race, but he'll be the first to tell you that has nothing to do with why he joined the Board of Commute Options. Having spent many years as part of the lycra-wearing crowd, first as a cross-country ski racer and then as a bike enthusiast, Marshall spent two years in Madison, WI getting his Masters Degree in Population Health. While there, he learned about how a city's built environment—in particular, it's streets—can shape the health of a community by improving its fitness, reducing local pollution, and building social capital. While in Madison, Marshall also learned to love the bike paths of Madison by becoming an avid bike commuter. To all the naysayers who think it is too cold in the winter for active transportation in Central Oregon, Marshall recommends a visit to Madison in January to see the lines of people riding in the cold Wisconsin wind and snow. Marshall serves as Chair on the Commute Options Board of Directors. 
"I want the streets to be safe for my kids to ride their bikes and and to advocate for vulnerable users of the road. As a healthcare data analyst at a community health center (Mosaic Medical), I also see that many of Central Oregon's most at-risk populations—people experiencing homelessness, who are out-of-work, or physically disabled—are not able to drive and instead rely upon public transportation and biking to get around. By advocating for safer streets with Commute Options, I hope" to help reduce at least one stress for these Central Oregon residents."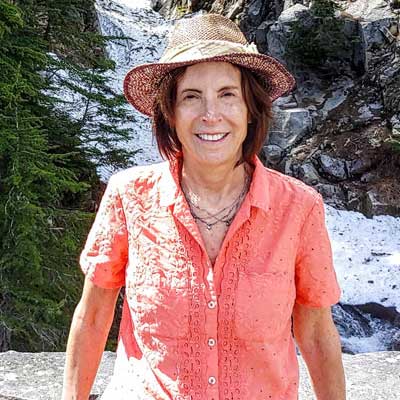 Janet's Bio
New to Commute Options and to Bend, Janet and her husband moved here from Alexandria, Virginia to be closer to their son. Although a new member of the Board, she has experience running a Transportation Management Program for a quasi-economic development organization in Alexandria. This award-winning program provided commuter benefits and promoted transit to encourage workers and residents to drive less and commute more. She is looking forward to using that expertise to contribute to the Commute Options Board. Janet is also a member of City Club and its Programs Committee. Janet's career includes two decades as a lobbyist at the federal, state and local levels, representing mostly public sector and nonprofit clients. Janet still consults and writes and also is having a grand time exploring Bend, Central Oregon, and the Pacific Northwest. Janet serves as the treasurer on the Commute Options Board of Directors.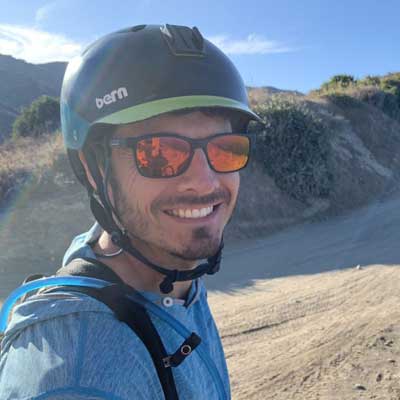 Zechariah's Bio
Zechariah grew up in Oregon and has called Bend home since 2016. He learned the fundamentals of planning, public policy and non-profit management during his undergraduate studies at the University of Oregon. Zechariah is a professional planner, with experience at the city and county levels of government, as well as private consultation. Working with the public is his favorite part of the job. Create sustainable and equitable places for all – including future generations – is his personal and professional objective. Zechariah's favorite mode of transportation is via pedal power.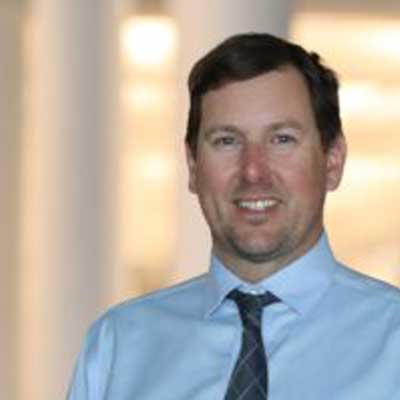 Anthony's Bio
Anthony arrived in Bend from Crested Butte, Colorado and brings with him a background in non-profit leadership and transit. In Colorado, Anthony worked as the Special Projects Manager for the Gunnison Valley RTA working in PR, community engagement and project management for the highly respected sales-tax funded organization. His work as a professional speaker and workshop host is called Focus on the 40 and is truly his calling. A core aspect of his content focuses on the importance of community as it relates to happiness. He has a deep love for rural towns, small cities and wild spaces. He does all the outdoor and athletic things with a "mediocre flair" few can replicate. You'll see him on a bike or on a mic (microphone) all around the community being a positive ripple in the pond at every chance.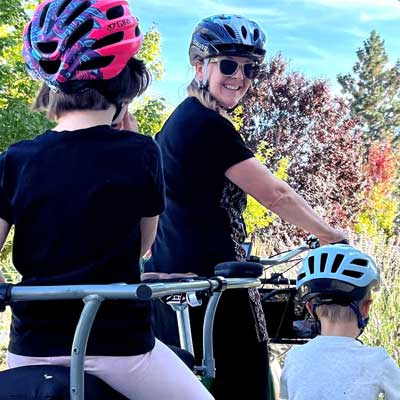 Noelle's Bio
Noelle has been living in Bend since 2015 and was drawn here for the natural beauty, recreation, community…and proximity to Grandparents! She brings years of experience in sustainability with specific expertise in waste reduction and energy efficiency. She earned her Bachelor's Degree in Environmental Studies from the University of St. Thomas in Saint Paul, MN. The majority of her career has been in non-profit organizations working for years at Eureka Recycling in Minneapolis, MN and Ecology Action in Santa Cruz, CA. Noelle is currently the Sustainability Coordinator at Central Oregon Community College. Her goal is to make sustainable living choices available to all for the future and greater good of our community.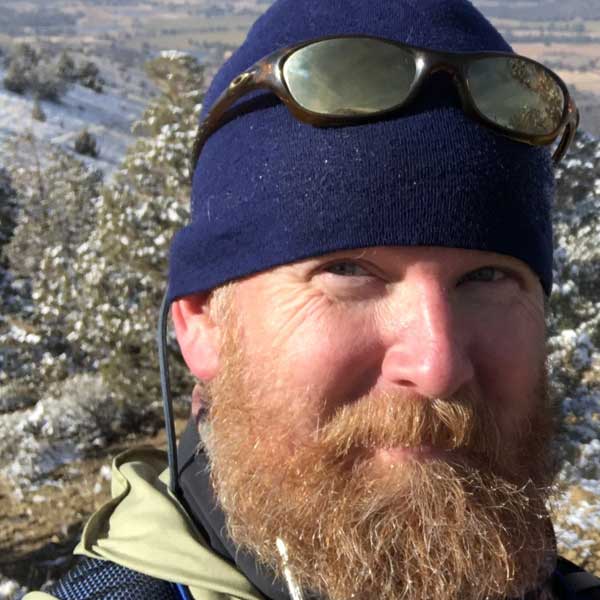 Mark's Bio
A writer and marketing specialist, Mark was part of Commute Options' early years as a consultant and volunteer, and now returns to serve on the board. An alum of the University of Colorado, he has written for national publications, contracted with St. Charles Health System and the Deschutes National Forest, and is currently the staff writer for Central Oregon Community College. Back in high school, he occasionally found interesting ways to commute to the school's pond-adjacent campus, including by canoe and hockey skates — and has been a fan of alternate routes ever since. He believes that cycling, pedestrian, public transit and other commute considerations are essential to a community's livability and sustainability. An avid bike tourer and paddler, he's been a Bend resident since 1995.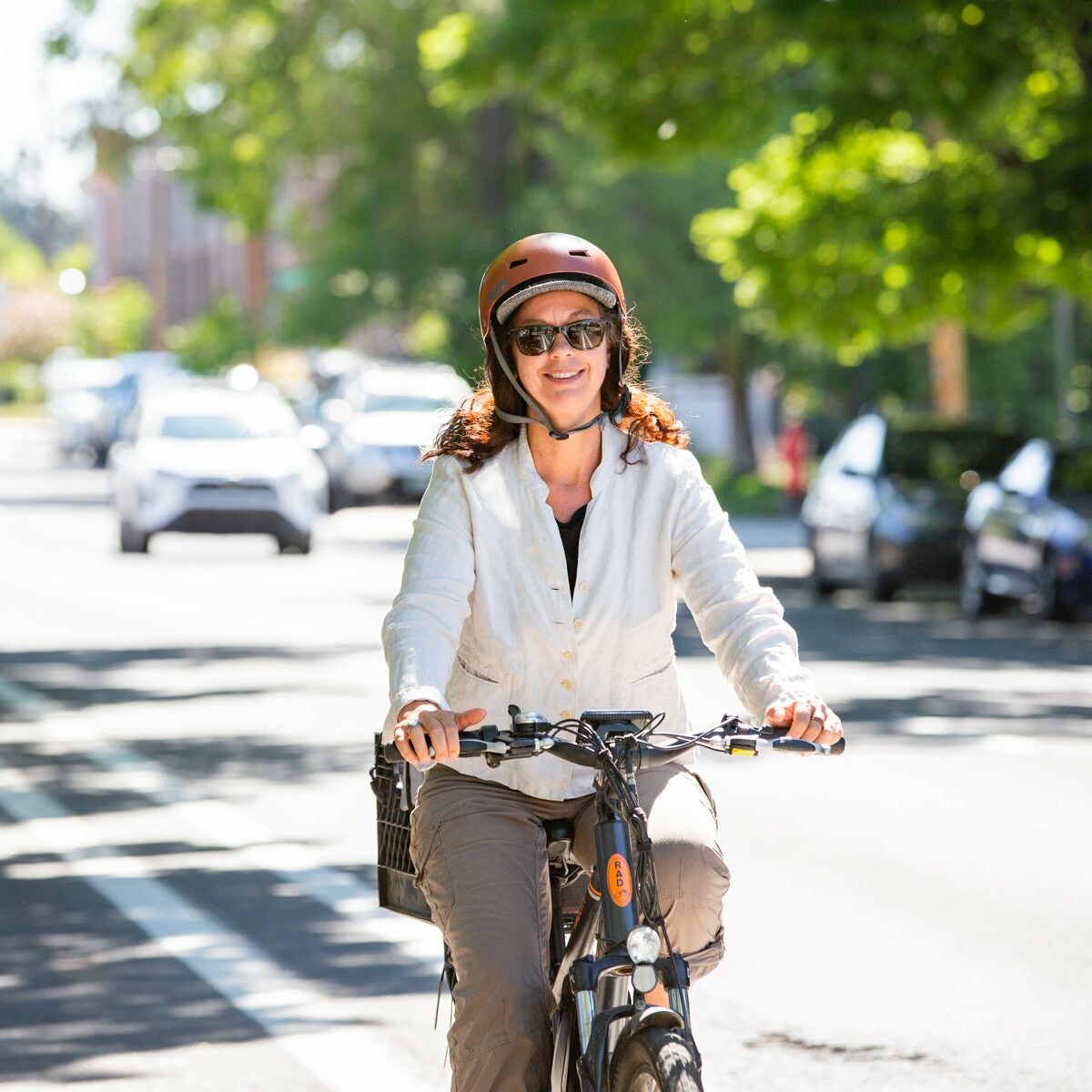 Jovi Arellano - Ex officio member
Jovi's Bio
I have made Central Oregon my home and worked in local government at the City of Bend for 20 years before moving to ODOT to serve as Regional Transit Coordinator for Region 4 (The Dalles to Klamath Falls). As a Regional Transit Coordinator, I am charged with assisting transit agencies with state processes and creating connections to enhance community travel options. On the personal side, I love getting together with my grown children whenever I can.  When not at work, you will find me hiking the mountain trails, traveling around Oregon, or walking with my dogs.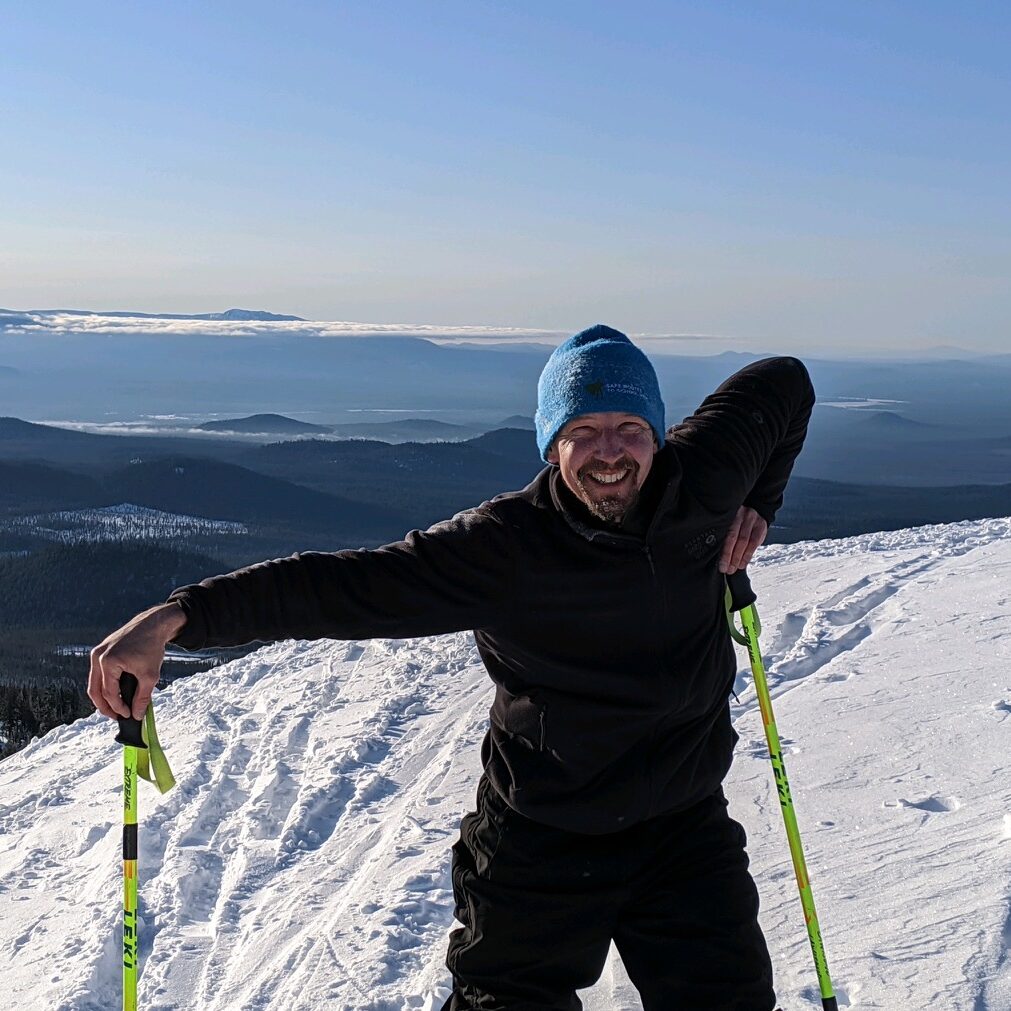 Jerry's Bio
Jerry grew up in upstate New York, riding BMX and road bikes and hiking and skiing in the
Adirondack Mountains. In 1987, he bought his first Trek 850 mountain bike, started a college
mountain bike club, and has been an avid mountain biker since. After a stint as a "ski
entrepreneur" at Snowbird, Utah, he moved to Bend in 1999 with his wife and started working
as a 5 th Grade Teacher with the Bend-LaPine School District. While teaching 5 th Grade, Jerry
started working with Commute Options through their Safe Routes to School program. An
advocate of bike commuting and keeping kids safe on our roads, he began working with
community members such as REI, Bicycle Resource and the Bend Police Department, organizing
Bike Rodeos and Walk and Bike to School events. "Educating kids how to safely commute on
their bikes is critical to creating life-long riders and keeping more cars off our roads."