Welcome To Commute Options
Through healthy transportation choices, Commute Options encourages the wellness of individuals, a clean environment, and a strong economy. Commute Options represents transportation options in our community by educating citizens, businesses, and government about the value of carpooling, vanpooling, walking, bicycling, teleworking, and using public transportation.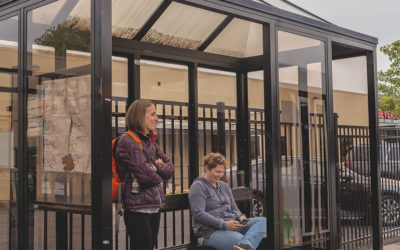 Germany's FlixBus will partner with the Seattle-based charter company MTR Western to begin offering rides in Oregon, Washington and Idaho. Service is set to begin Nov. 21 with round-trip tickets between Seattle and Portland starting at $9.99. In Oregon, buses will...
read more
Robin Lewis is a year-around Super Commuter! She rides in the sunshine and walks when its slick. There's no weather that holds this rock star back from an active commute to/from her job at the City of Bend where she works to improve our streets. Thanks Robin, you...
read more
Commute Options envisions communities where people make thoughtful transportation choices to reduce the impact of driving alone. These decisions result in healthier individuals, safer streets, a cleaner environment, and a stronger economy.