Increasing access to transportation options across Oregon
We envision communities using safe, convenient, and reliable transportation options that result in healthier individuals, a cleaner environment, and a stronger economy.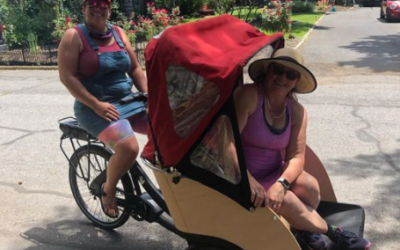 When walking around the Old Mill or Downtown Bend, you might notice a unique bike riding around. This is the Love Bike, founded by Courtney Van Fossan in partnership with the Base. The Love Bike started as a way to help people experience the beauty of Bend by biking,...
read more
We are changing up how we celebrate those in our community who go above and beyond while commuting! Each quarter, we will award the Super Commuter reward to a person who is biking, walking, carpooling, or getting to and from work or school in an innovative way. Super...
read more