Increasing access to transportation options across Oregon
We envision communities using safe, convenient, and reliable transportation options that result in healthier individuals, a cleaner environment, and a stronger economy.
This past Wednesday (November 17th), Commute Options celebrated Ruby Bridges Walk to School Day with a Park & Walk event at Bear Creek Elementary school. Students and caregivers came to the event, walked to school together, and learned more about Ruby Bridges....
read more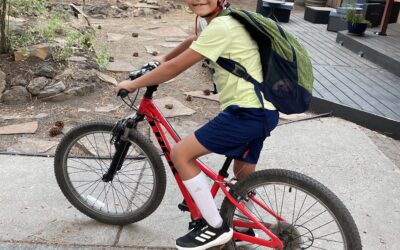 (Olin on his first day of school. Photo credit: Laurie, Olin's mom) Every quarter, Commute Options celebrates those in our community who are getting to and from the places they go in innovative ways. So, when we heard about Olin who has been biking to school every day...
read more