Welcome To Commute Options
Through healthy transportation choices, Commute Options encourages the wellness of individuals, a clean environment, and a strong economy. Commute Options represents transportation options in our community by educating citizens, businesses, and government about the value of carpooling, vanpooling, walking, bicycling, teleworking, and using public transportation.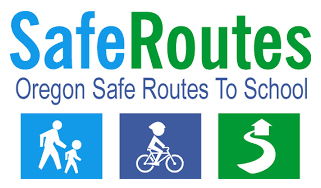 With Governor Brown's announcement of a ban on gatherings of more than 250 people for the next four weeks and in interest of protecting your safety and the public health of our communities, the Oregon Safe Routes to School Workshop & Annual Meeting will not take...
read more
Name: Rebecca Watson Occupation: Walking School Bus Leader Can be Spotted: Weekday mornings and afternoons along Neff Rd. Meet Rebecca, one of the star Leaders that guide elementary school children to and from school every day as part of Commute Options' Walking...
read more
Commute Options envisions communities where people make thoughtful transportation choices to reduce the impact of driving alone. These decisions result in healthier individuals, safer streets, a cleaner environment, and a stronger economy.