Welcome To Commute Options
Through healthy transportation choices, Commute Options encourages the wellness of individuals, a clean environment, and a strong economy. Commute Options represents transportation options in our community by educating citizens, businesses, and government about the value of carpooling, vanpooling, walking, bicycling, teleworking, and using public transportation.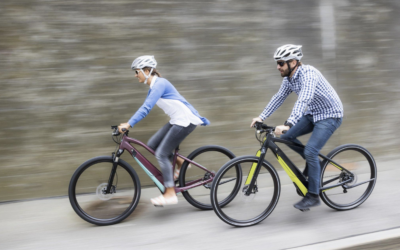 By Katy Bryce, for Commute Options Imagine a new way of commuting to work. You pedal across Bend with ease, not noticing that you're climbing up the Olney Avenue hill. You arrive at work after 20 minutes of fresh air and physical activity, yet you never broke a...
read more
Commute Options envisions communities where people make thoughtful transportation choices to reduce the impact of driving alone. These decisions result in healthier individuals, safer streets, a cleaner environment, and a stronger economy.