Increasing access to transportation options across Oregon
We envision communities using safe, convenient, and reliable transportation options that result in healthier individuals, a cleaner environment, and a stronger economy.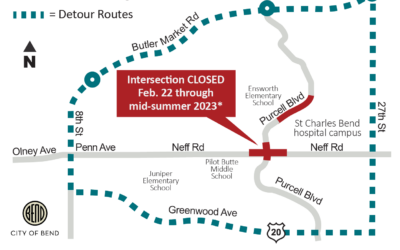 Neff Purcell Intersection Improvement Project The Neff and Purcell intersection near St. Charles Bend hospital is temporarily CLOSED forreconstruction. (See detour map below) The Neff and Purcell Improvements is a multi-phaseproject that will improve connectivity,...
read more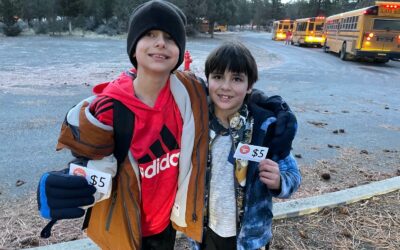 Alex and Edward are two of our most dedicated walking school bus participants. They've been walking with us regularly since fall 2021 in the sun, rain, and snow! Our walking school busses are groups of students walking to and from school on a planned route with an...
read more