This Martin Luther King Jr. Day we teamed up with United Way of Central Oregon to be a part of their day of service to our community. We hosted a clean up of Walking School Bus routes- clearing debris, picking up trashed and sweeping cinder off pedestrian and bike pathways.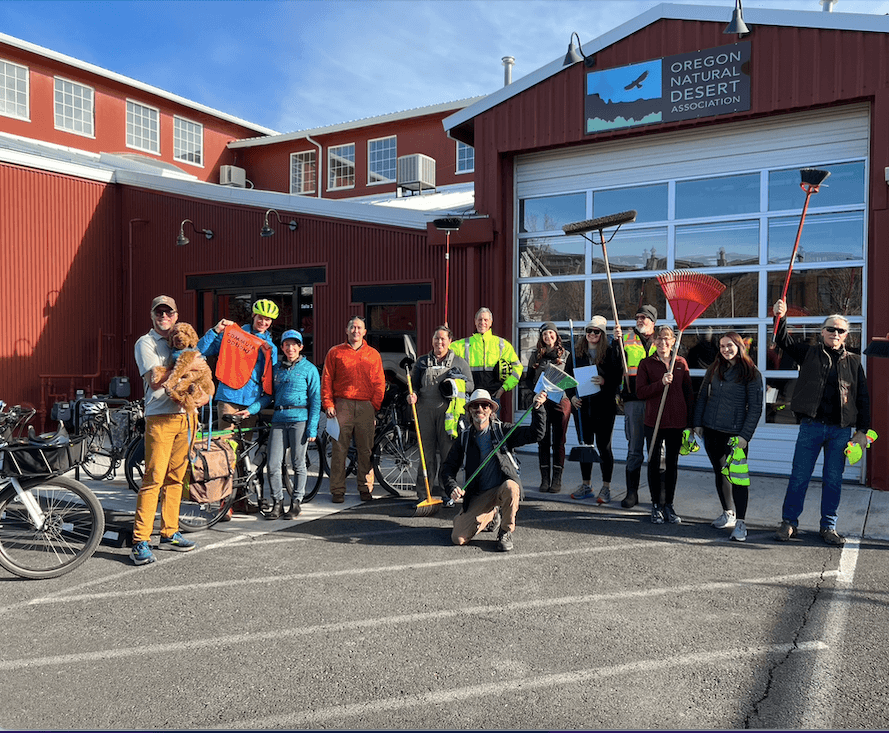 We had 14 volunteers join our staff at 4 locations around Bend. Armed with brooms, rakes and shovels our volunteers helped make walking routes around schools cleaner and safer.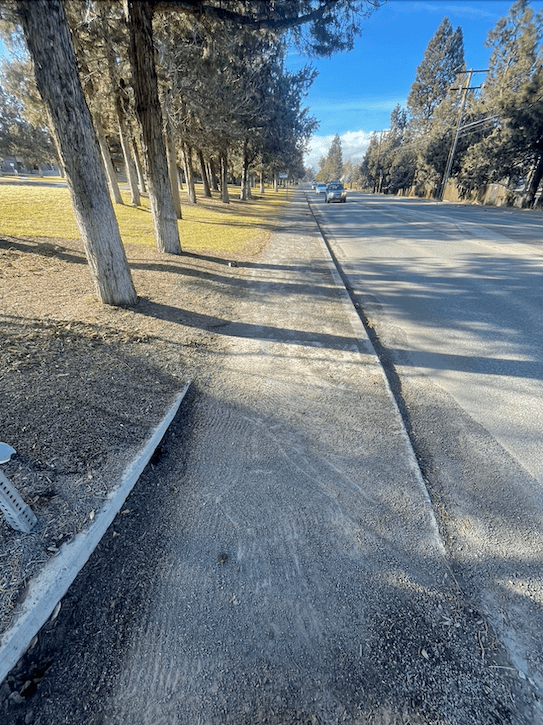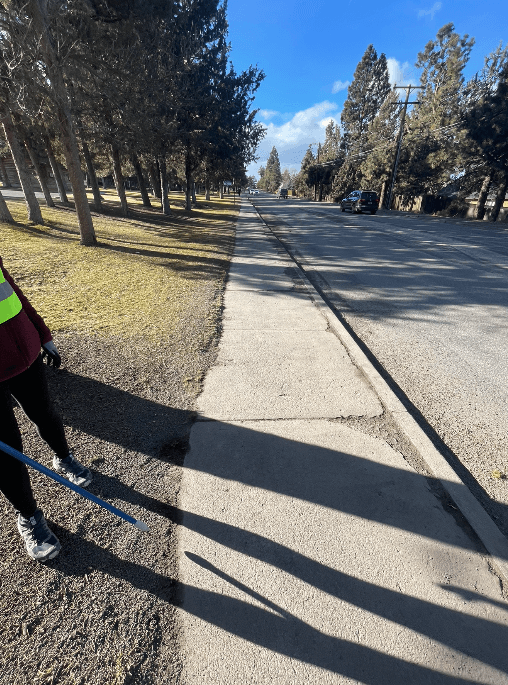 Above are before and after photos of the sidewalk in front of Pilot Butte Middle School where one group of volunteers cleared cinder, trash and debris to make the area more walkable and safer!
Thank you to the Bend Bikes team and all who participated in our event, or any of United Way's events this past Monday. Head to United Way of Central Oregon's website to learn more about their community impact, partners and upcoming service events!