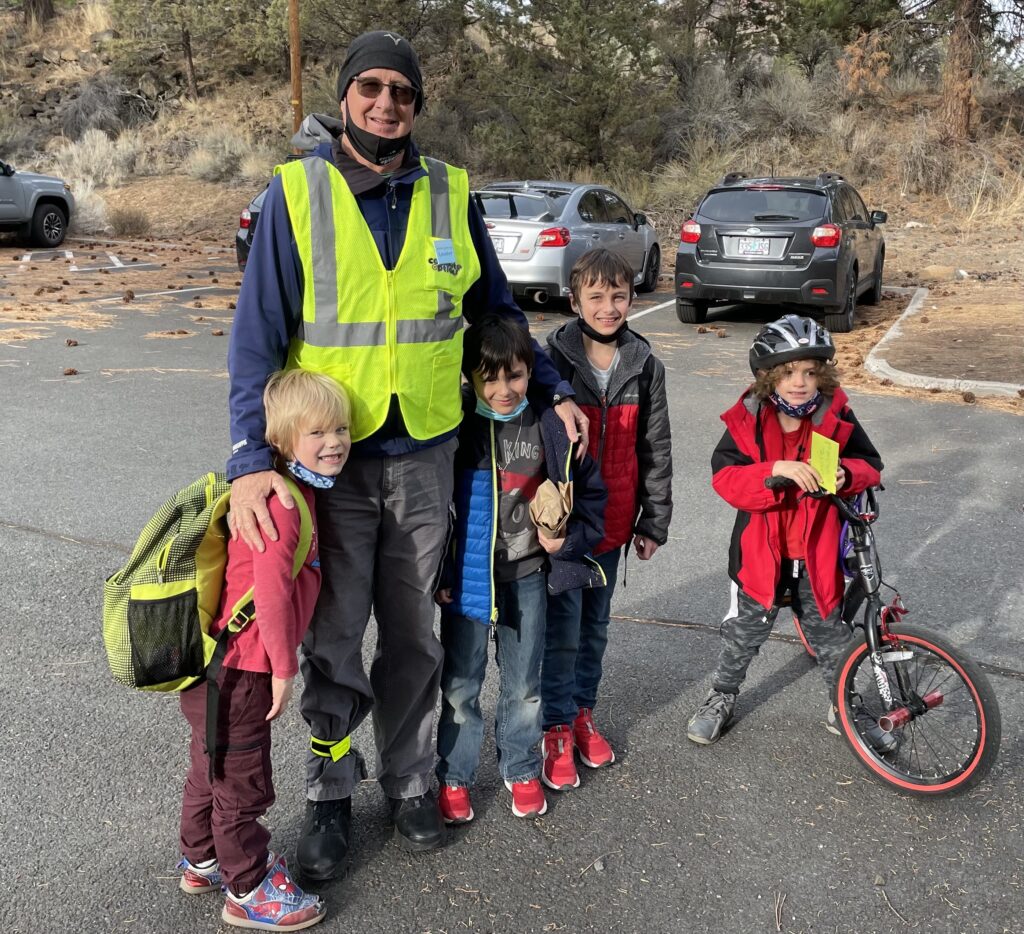 Creating safe, fun bikeable and walkable communities takes a village, or at least more individuals like Jim Elliott! Volunteer extraordinaire, and our Super Commuter of the Quarter, Jim spends his Monday and Tuesdays helping students at Bear Creek Elementary School get to and from school safely on bikes or on foot. 
Jim started volunteering with Commute Options before the pandemic, and was eager to get a Walking School Bus going as soon as it was safe. "After students got back in schools, I reached out and asked if I could help getting a Walking School Bus going", said Jim. For him, showing young people that you can get to and from where you need to go without a car is something he's very passionate about. He hopes the younger generations will bike and walk more and more.
Jim has been practicing what he's teaching in his own life for a long time. Originally from Iowa, Jim first got into biking when his daughter asked if they could participate in an annual bike ride across the state. In Bend, he commutes almost exclusively by bike, even using his cargo e-bike to deliver food for Meals on Wheels.
In addition to volunteering for Commute Options and Meals on Wheels, Jim sits on the Board of Directors for Bend Bikes, and leads volunteer educational programming for the Forest Service.
We are grateful for all that Jim does for Commute Options, and the Central Oregon community as a whole!
You can be Super Commuters, too! Go to our Get There Rewards program page to learn how to sign up for the Get There App and start logging your commutes. You can learn how to get your young students walking and rolling to school by visiting our Safe Routes to Schools page, and sign up to be a volunteer like Jim here.