Super Commuter of the Quarter: Nosler Vanpool Group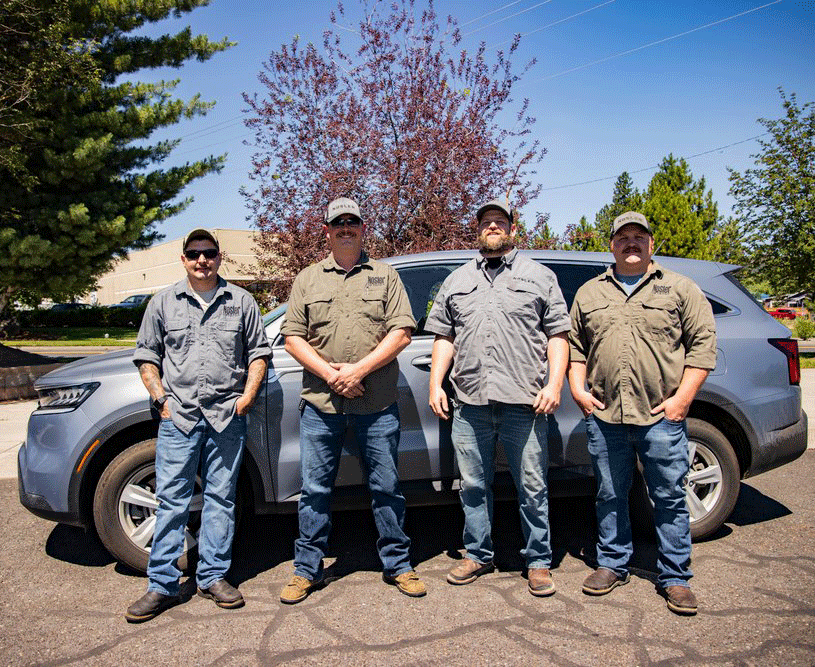 The Nosler vanpool group has been commuting together for over 6 months from La Pine to the Nosler manufacturing facilty in Bend. By utilizing vanpool 5 days a week for thier 60 mile roundtrip commute, this group is able to take 1,200 miles off the road each week compared to when these individuals drove seperately.
What is Vanpool? Vanpool is very similar to carpooling – the only difference is the vehicle is provided! It's a prearranged group of 4–13 people sharing a ride to and from work on a regular schedule. The vehicle, insurance, roadside assistance, and carpool matching is provided to the vanpool group by Commute with Enterprise and is covered in the monthly lease fee. Thanks to a partnership with Cascade East Transit, vanpool lease fees and gas costs associated with the van are covered comepltely for vans starting and stopping in Deschutes, Jefferson and Crook counties. 
Interested in starting a vanpool at your workplace like the Nosler van? Contact Indigo Larson at indigo@commuteoptions.org for more info!