Alex and Edward are two of our most dedicated walking school bus participants. They've been walking with us regularly since fall 2021 in the sun, rain, and snow!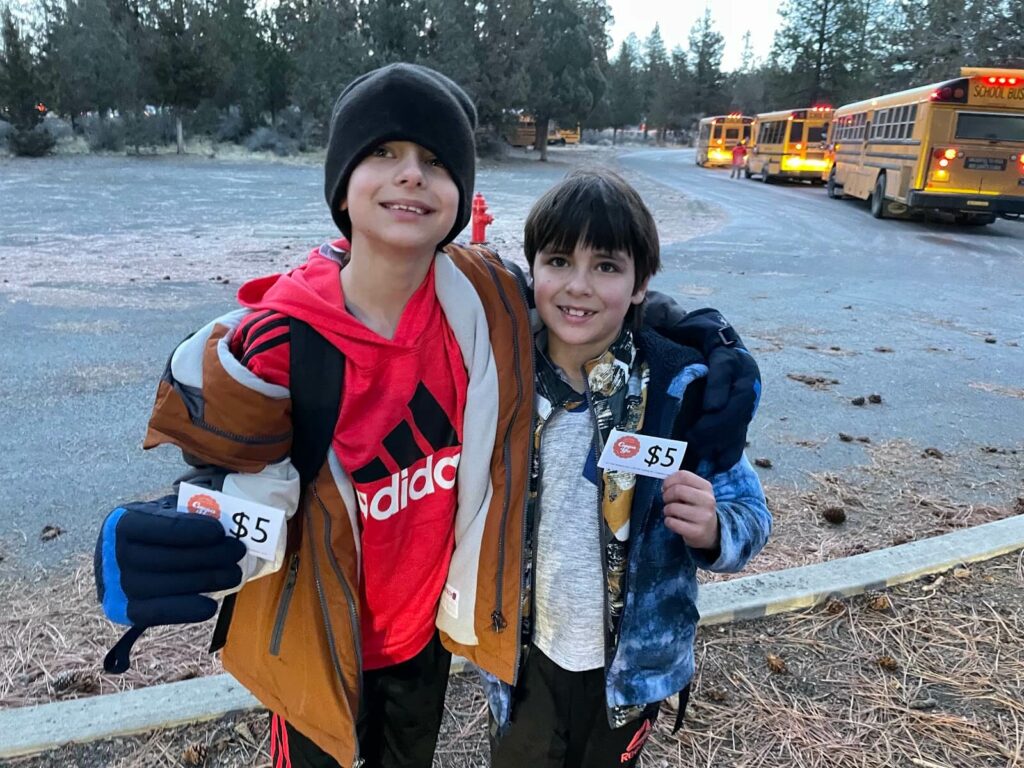 Our walking school busses are groups of students walking to and from school on a planned route with an adult Leader. Much like a school bus, as the students walk to school, they can pick up more classmates along the way. It's a fun, safe and active commute option to get students moving and connecting to their community before and after the school bell rings.
We have three routes running currently – head to our Walking School Bus page to learn more about the program and route information!