Winter brings a great opportunity to educate young kids about dressing for cold weather. Staying warm on the Walking School Bus takes more planning than just throwing on a coat to get from the front door to the car. Dressing in layers, making sure to wear hats and gloves, keeping feet dry—these are all parts of staying warm that might not occur to a child not used to walking in the cold. What's more, not all students have access to the same resources. Students at Elk Meadow, High Lakes, Juniper, Lava Ridge, North Star, Pine Ridge, and R.E. Jewell Elementary schools in Bend need your help!
Five days per week our Walking School Bus routes take students to and from school, increasing minutes of physical activity, involving the community, and taking cars off the busy streets in our school neighborhoods.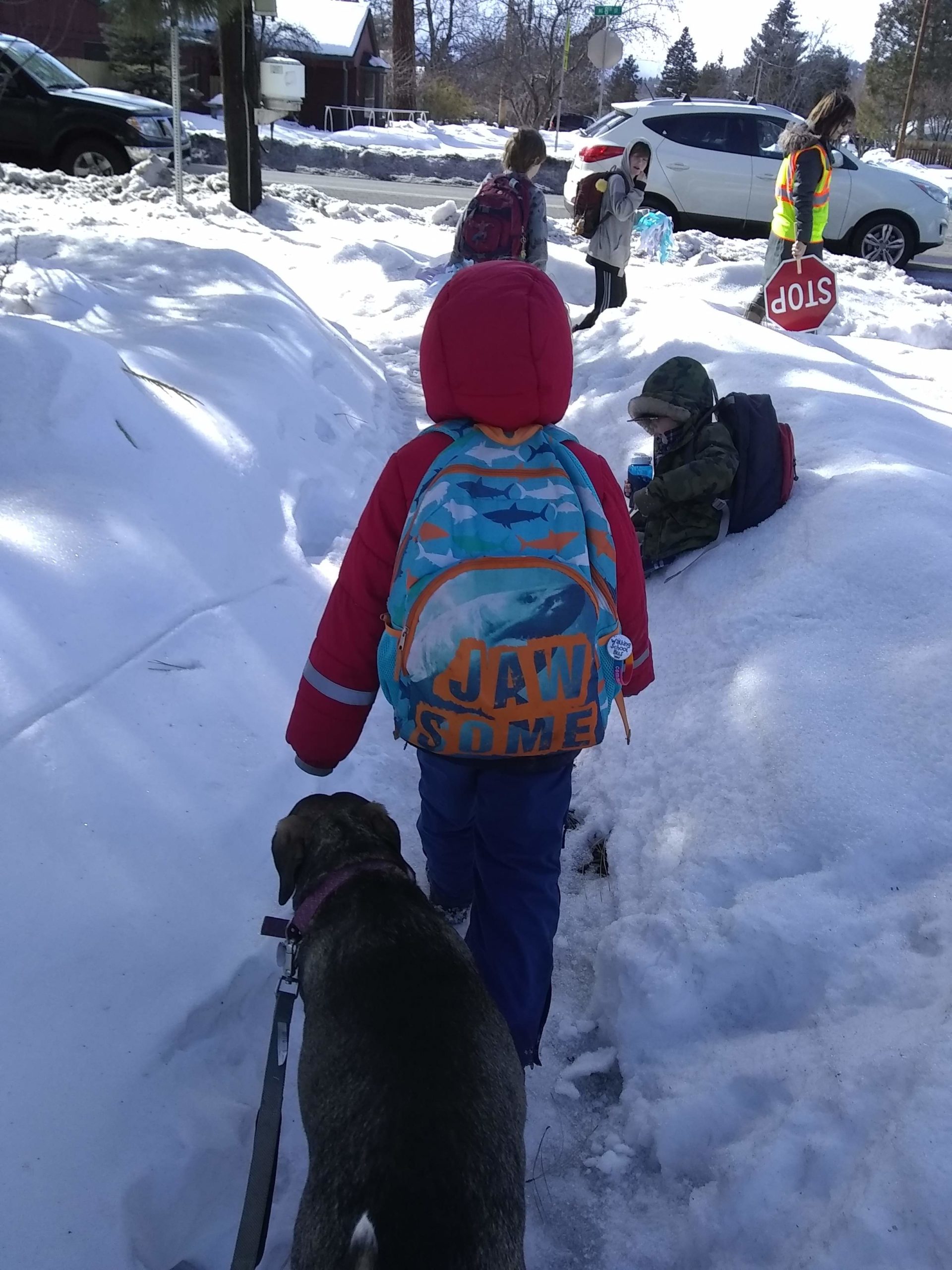 It's cold outside, and we need your donations of:
Gloves
Hats
Scarves
Thermal tops
Leggings
Mittens
Water resistant footwear
Socks
Jackets
Snow pants
Snow boots
You can deliver to the Commute Options office, 50 SW Bond Street #4 in Bend, or contact David Hopper to arrange a drive at your business.